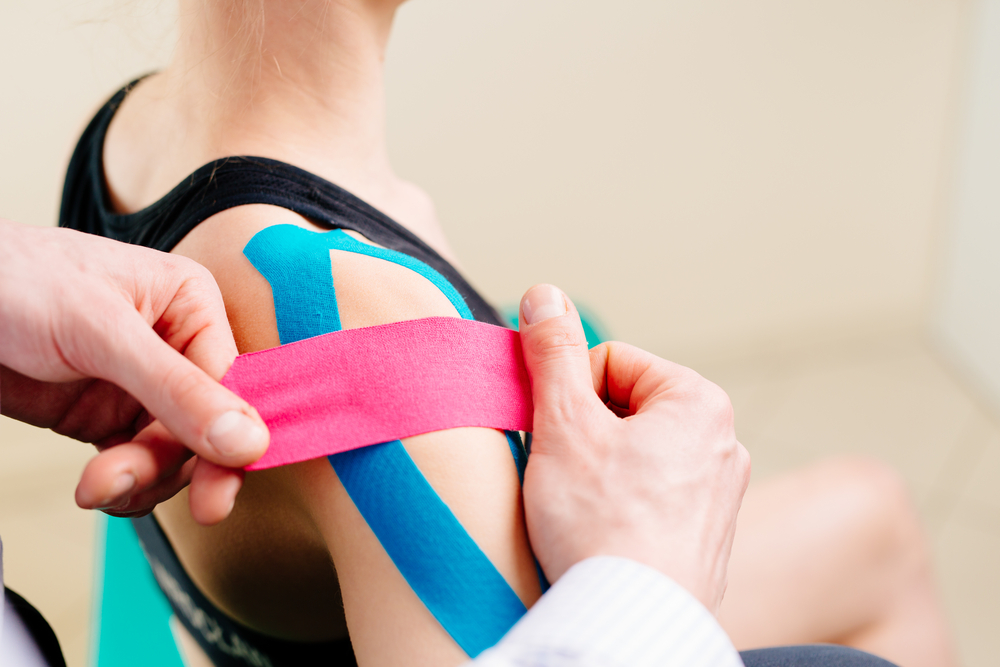 Kinesio – Taping

Therapeutic taping is a new therapy method and was developed in the late 1970s by the Japanese chiropractor Dr. Kenzo Kase.
The so-called Kinesio tapes are elastic patches that are very stretchable and can therefore be used in many ways. We use them for back and joint pain, muscular problems (e.g. pain or tension), ligament weakness or lymph aton.
These tapes can be wonderfully combined with the dorn method. For example, if we checked and corrected the patient's leg length difference using the dorn method, the cause of the leg length difference was either a joint misalignment or muscular. In both cases, we continue to give our own exercise. In addition, we can then support or relieve the corresponding muscles, ligaments and joint with a tape. In addition, there is increased blood circulation, stimulation of lymph flow and pain relief in the corresponding skin area.
I am happy to support you with the Kinesio-Tapes also with:
Tennis elbow
Shoulder-neck-arm syndrome and pain
Back pain
Lymphatic congestion
Knee and ankle problems
Headache
Ischialgia
Carpal tunnel syndrome
Heel spur, Archilles tendon irritation, Hallux valgus
Due to its air and water permeability, the tape can remain on the skin for 5 to 7 days. It contains no other active ingredients and is antiallergenic.
The tapes cost between 19.- and 24.- €, depending on the size.
With a comby dorn & casting treatment of 60 minutes, the tapes are included.